MPU
MPU is a track renewal machine used for the creation of a compact protective sub-ballast layer with improved load capacity.
MPU is an auxiliary machine to the MUG geocell machine. The machine was manufactured, tested and fully commissioned in 2013.
MPU levels out the layer using a chain spreading device, compacting it with horizontal and side vibration plates.
Technical parameters:
overall length – 24m;
weight – 100 m/hour;
working speed – 100 m/hour.
MUG
MUG is a machine for laying 3D geocell and creating a protective sub-ballast layer.
This machine is based on the SC600 ballast cleaner (a product of MTH Praha).
Aurora Engineering worked with the previous design solution, delivering significant improvements to it.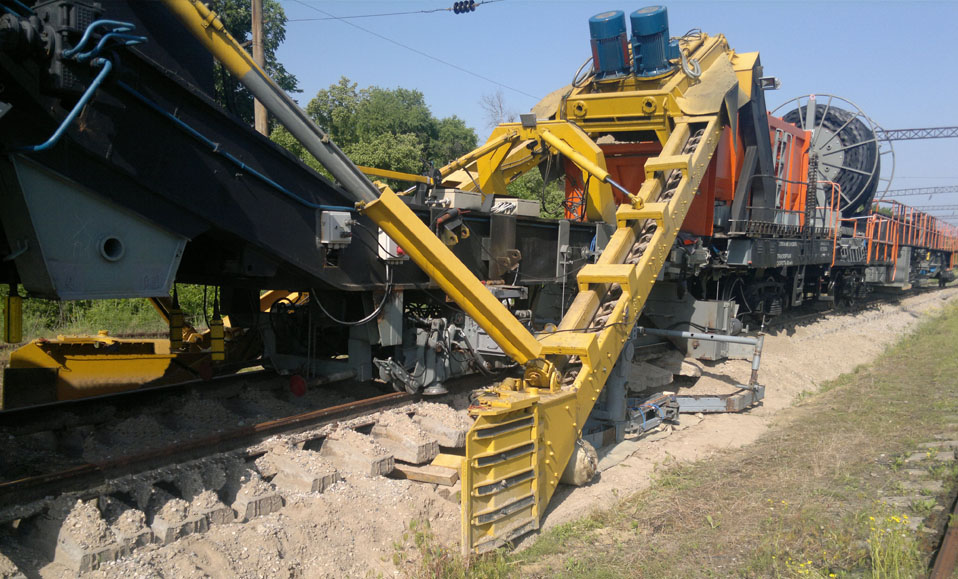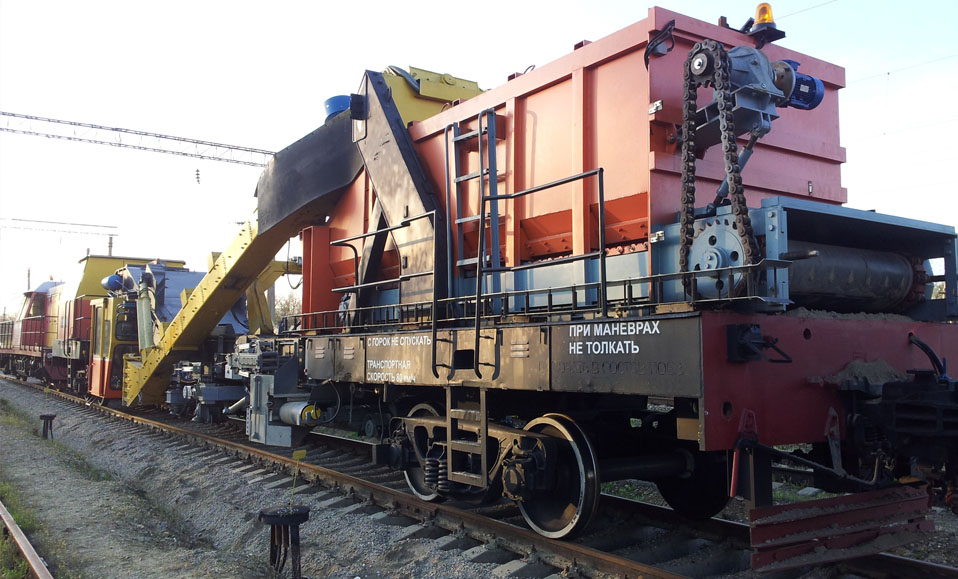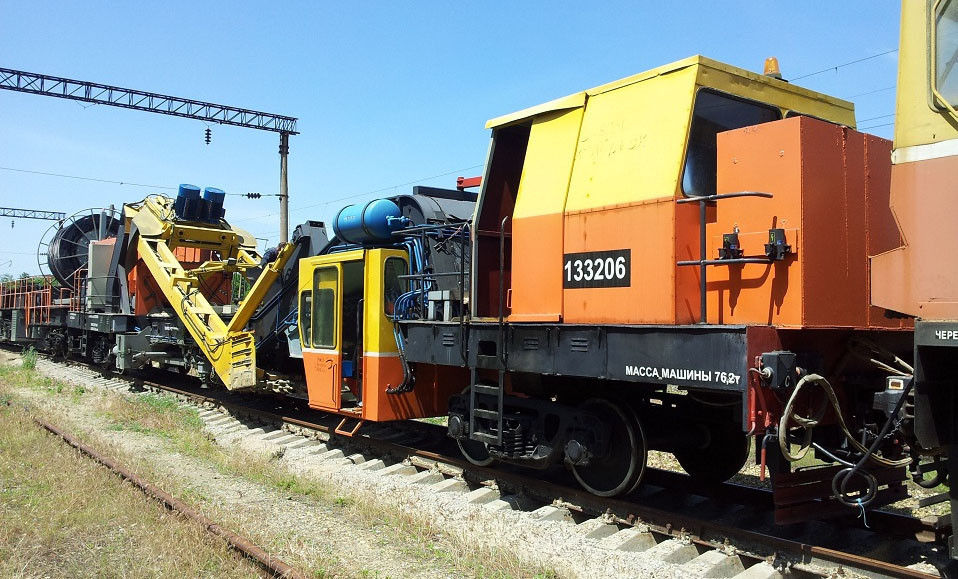 SMG
SMG is a machine for protective sub-ballast layer creation reinforced with 3D geocell.
This machine combines MUG and MPU functions.
SMG is comprised of improved second-generation working components of MUG and MPU machines.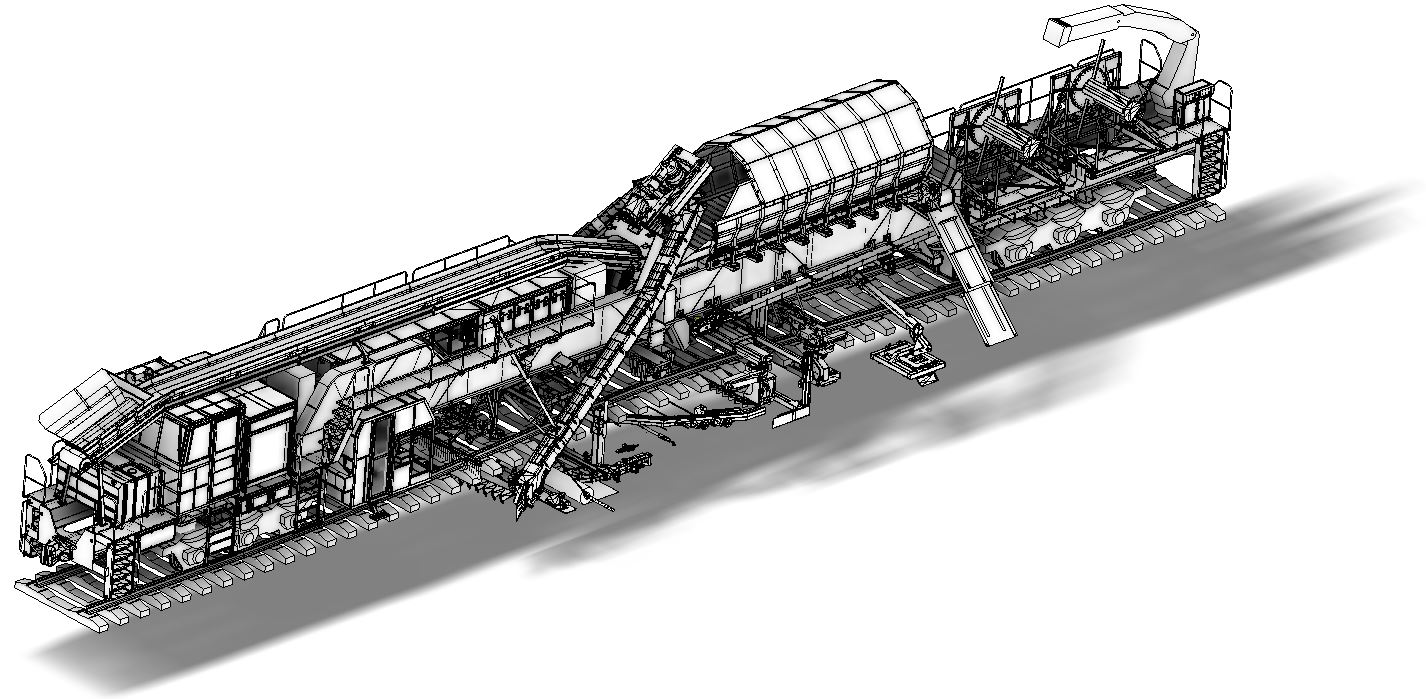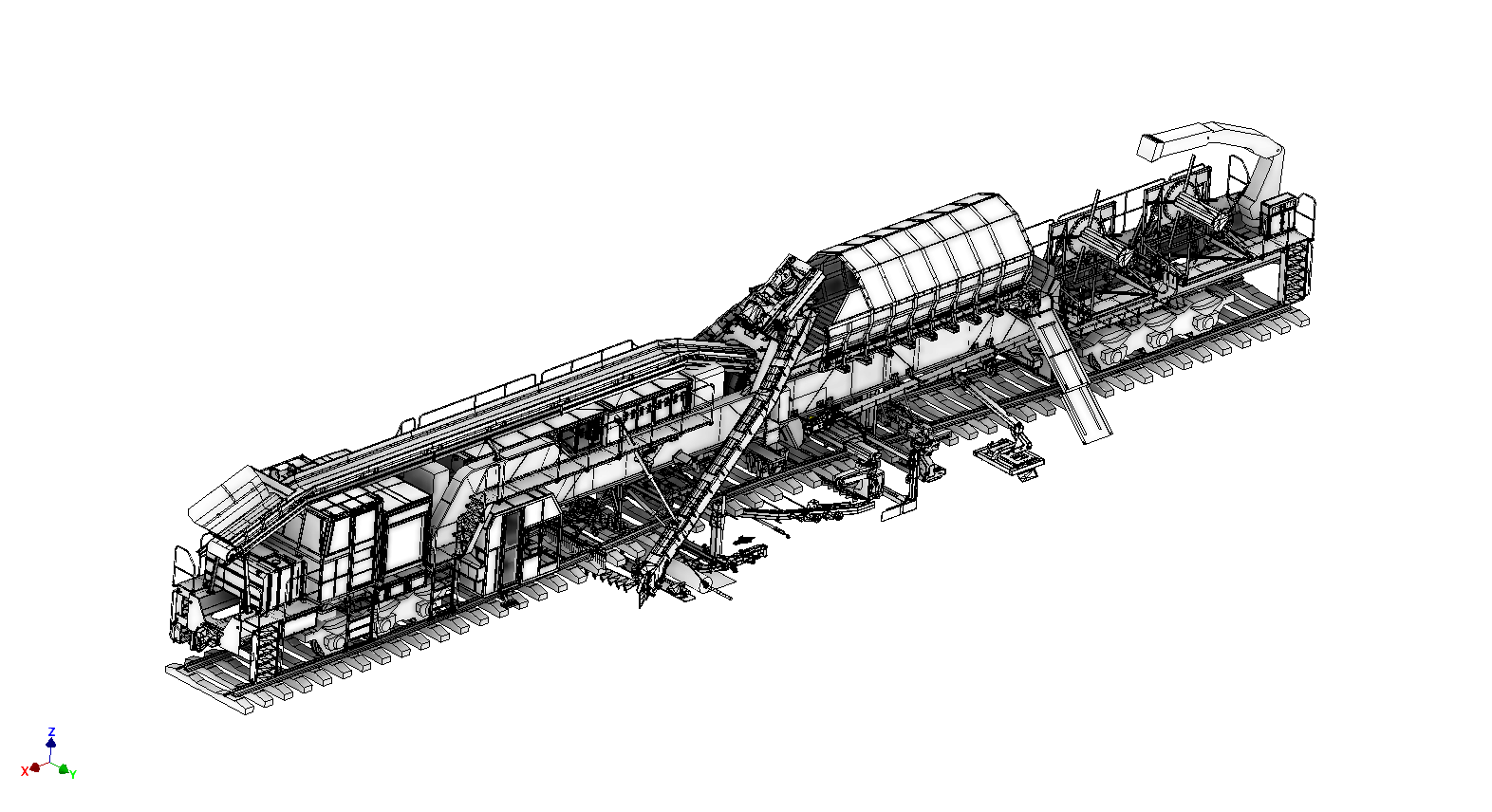 Our engineers have tremendous experience in design and development of other machines:
Track maintenance machines,
Series of ballast cleaning machines,
Ballast machines with hoppers,
Machines for weed removal (such as bush cutters),
Track stabilization machines,
Snowblowers with rotors or ploughs,
Specialized railway utility vehicles,
Railway power supply modules,
Ballast tampers,
Special purpose machines,
Modernization equipment for changing the sleepers on track machines.